© 2008 - 2009, Hemispherectomy Angels, Inc., a Non-Profit Corporation





Disclaimer of warranties and liability
| Web Design by
Rachel Waters
PO Box 1239  | Aledo, Texas 76008                                                                                    





     All Accounting Services Provided by
Shelton, Mead, and Shelton, CPAs
If you would like to support

children like Josie, please

click on the button below.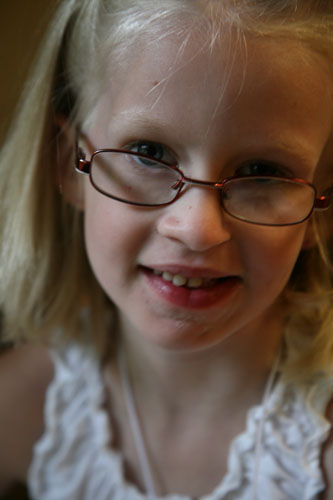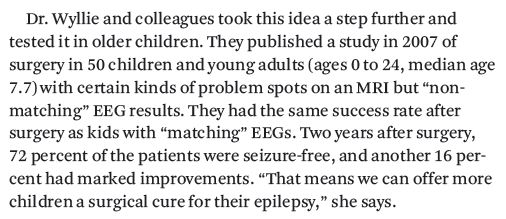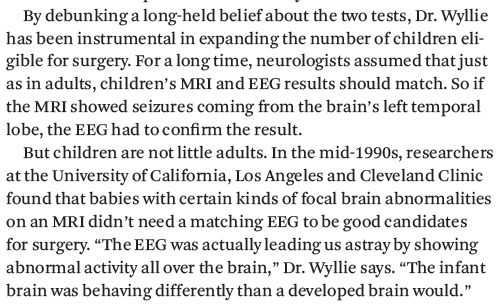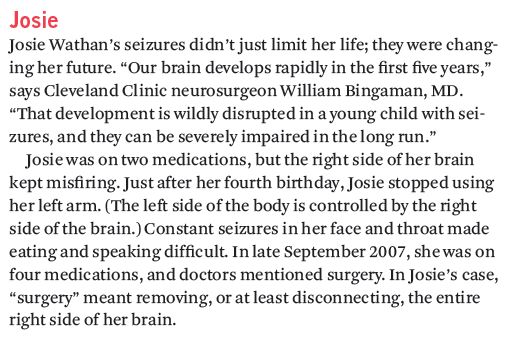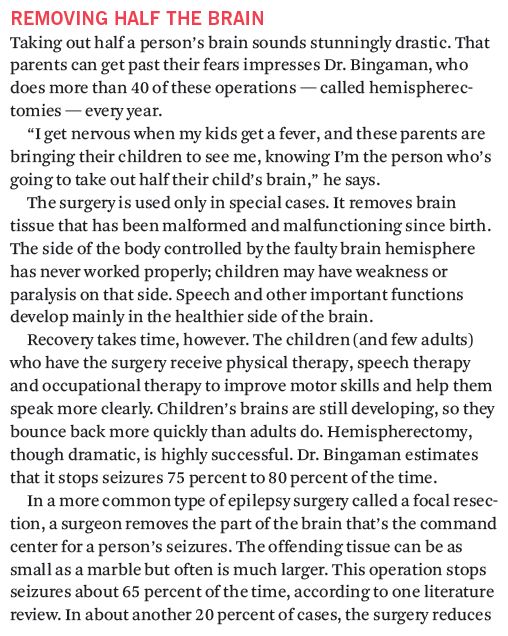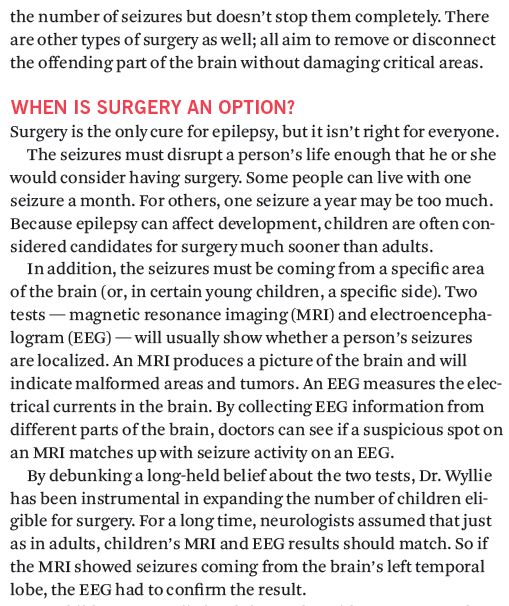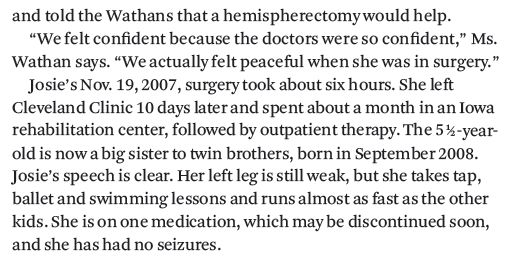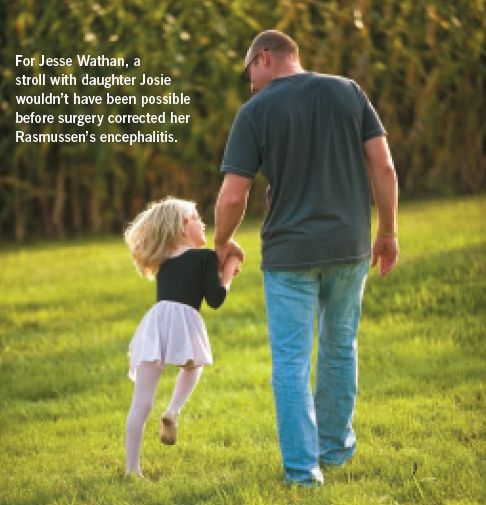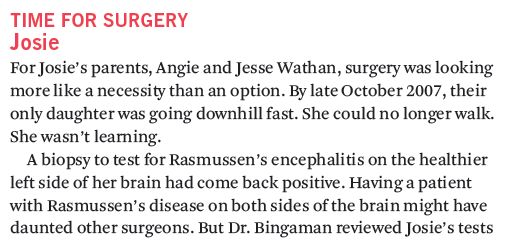 by Nancy Volkers

March 2005. Toddler Josie Wathan had her first seizure. The Iowa 2-year-old was put on medication, but by her fourth birthday, hundreds of seizures gripped her body each day. She was diagnosed with Rasmussen's encephalitis, a rare, progressice disease that causes seizures and brain damage.


In epilepsy, cells in the brain send out an overdose of electrical signals. These signals stimulate part or all of the brain, causing seizures. For many people with epilepsy, medications keep their seizures at bay. But in about one-third of patients, drugs don't work.